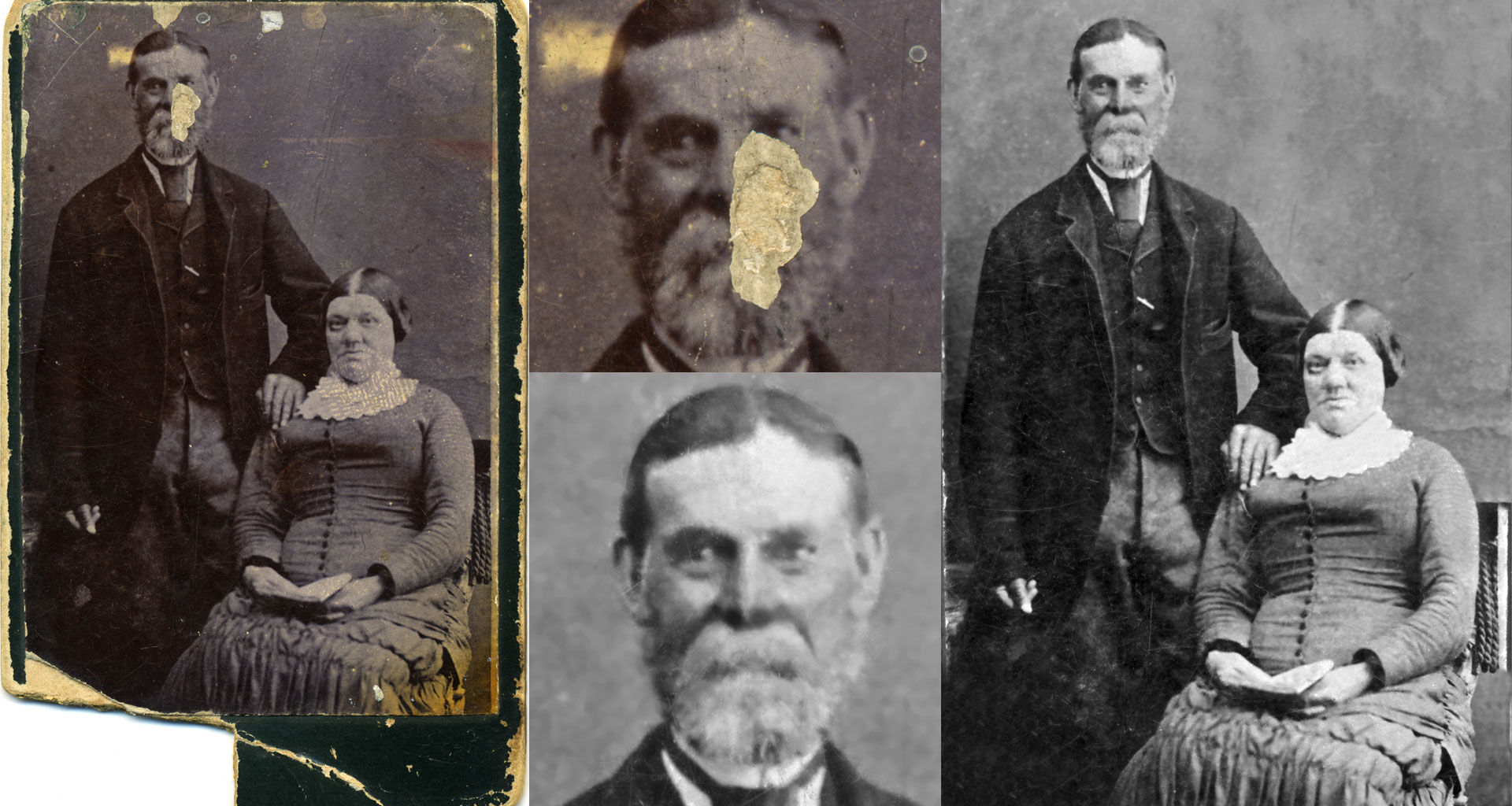 Photo restoration
Delicate photos are easily damaged through age, handling and the occasional accident, but all is not lost, it may be repairable.
The original picture is scanned into a computer at high resolution. A careful and considered restoration process corrects the problem areas of the picture to match existing good areas.
Digital electronic files can be supplied for you to arrange printing, or to share with friends and family via email and social media.
Photo prints at the original size, or to fit a particular frame can also be supplied.